Steeped in tradition our small hillside vineyard previously formed part of the early Ahuriri Run holding, first farmed by the prominent Rhodes brothers in the 1850s.  Named for the now ghost lagoon over which our vineyard views – once a rich wetland full of food, a warm spring with flax resources cherished by local Maori.
Today the humble hare stands. Stoic and unmoved under the rows. Sentinals of the crop – victorious.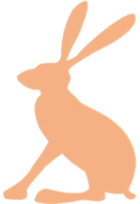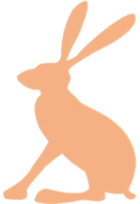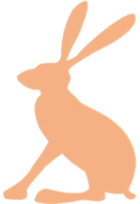 our pinot gris
Each vintage of our delectable Pinot Gris is a taste journey.
As growers we know no season is ever duplicated whether the fruit sets slowly due to cloud, the summer is hotter or the pre-harvest dogged with rain.  Some elements we can control others are above our pay grade.  As we become familiar with our vines we naturally progressed into organic practices and handpicking our crop produces the best quality of fruit which gets better each year!
Our 2016 vintage was the culmination of an exceptional growing season with very ripe fruit resulting in stonefruit, floral and honied flavours.  We were rewarded with our first bronze medal in the 2018 NZ Wine of the Year Awards!
Our 2017 vintage reflected the intensity of the season with golden peach, baked pear, fig and flinty characters.
And for 2018 the potpourri of a season resulted in subtle notes of gun smoke and mixed spice, also receiving a bronze medal in the NZ Wine Awards.
our pinot noir
Ripened by the warm northwest breeze and enjoying the expansive views of the Southern Alps there is a the reason why Canterbury is proudly coloured Red and black!
Each of our Pinot Noir vintages are handpicked and as we are a single vineyard our flavours reflect our location, vinicultural practices and mother nature. Our flavours include red cherry, raspberry and baked spice with fine ripe tannins ensuring a smooth finish.
To date we have been recognised with both Gold and Bronze Medals for our current vintage in the NZ International Wine Show.
Each individual small batch vintage – Greenman; Fork in the Road; Long Bow and Jewelled Gecko – is to be enjoyed with friends, with family, alone or with an interesting stranger…
Address / Cellar Door:
7 / 1269 Christchurch Akaroa Road
(Summerhill Heights Subdivision)
Tai Tapu, New Zealand
Open Hours
10am – 6pm everyday, except if fishing